Theme parks can be a lot of fun. There are tons of people around, daring and exciting rides, and of course, good food. It's no wonder that so many families, couples, and friends love to spend a day there. Unfortunately, going to a theme park can also be a little stressful. Will you be able to get it all done in one day? How much was that hotdog? Thankfully, there are ways to make sure the day is enjoyable for everyone. Follow these 5 theme park tips and you'll be sure to make the most of every moment.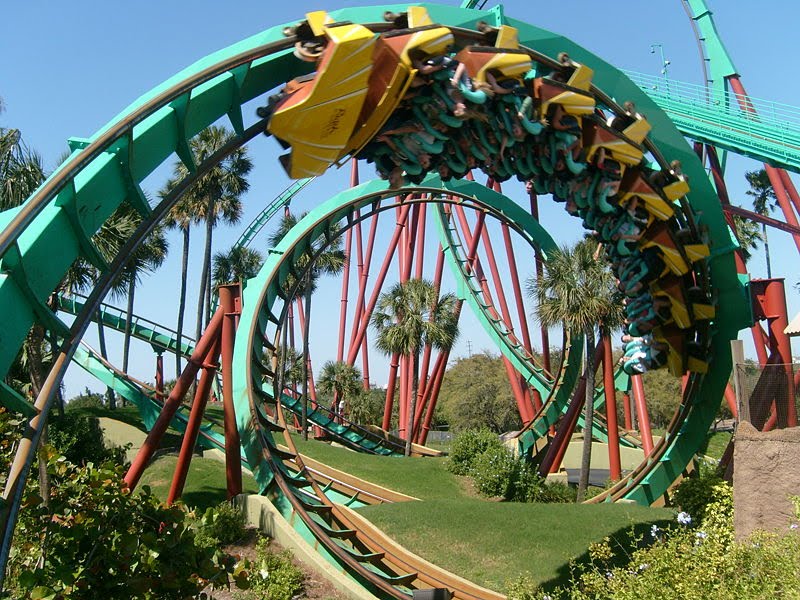 Get There Early
Okay, you may not want to roll out of bed at the crack of dawn…especially if it's your day off. However, if you want to make the most of your day – and get the most out of your money – then you will need to get up early. Typically a theme park will open at 9 or 10. Aim to be there for when it opens. Even if you're fifteen minutes late, it won't make or break the day. By getting there early, you'll likely be able to get on a few extra rides without having to wait in a massive line-up. Plus, you'll get a prime parking spot!
Save Money By Buying Tickets Online
Admission prices can be pretty costly. That's why it is always a good idea to shop around. You don't just have to pay the admission price at the gate. Many websites offer discounted rates on certain days or if you've got a group. Take a look around and see what you can find. It just may help you to save a little money…which will leave you a bit extra for food and souvenirs.
Do the Park Backwards
Yes, you read that right! If you are serious about making the most of your day, that means maximizing the number of rides and attractions you are able to get done. In order to do that, do the park backwards. Usually people will circle the park in the same way. Do the opposite! Head in the other direction instead and you'll be able to make the most of the time you have – and cross an awful lot off of your to-do list.
Have a Designated Meet Up Spot
Realistically, not everyone will want to go on the same rides all day long. So, you may find that your group splits up from time to time. In order for that to work successfully, be sure to have your phone on you at all times. That will let you communicate your location and when to meet up. If you are travelling or don't have a cell phone with you, come up with a designated meet up spot. That way, if anyone gets lost or is waiting for you, you know exactly where they will be.
Avoid the Urge to Splurge
Of course you want to have a day that you can remember for years to come. That doesn't mean that you have to go broke doing it, though! Make the most of your day by going on rides and seeing shows, rather than spending tons of money in gift shops or on food. Choose one souvenir and one non-essential food item for the day. That will help you curb your spending, without sacrificing the enjoyment of your day at the park.
Now that you know how to maximize your theme park experience, you're ready to get out there and have some fun. Wherever you go, remember to make the most of it!